The Future Is Female
We've worked with some really talented, creative individuals. This month we want to highlight a handful of badass, young females killin' it in this industry. We've had the honor to work with them in the past and cannot emphasize enough how much we admire their hard work, passion, and motivation!!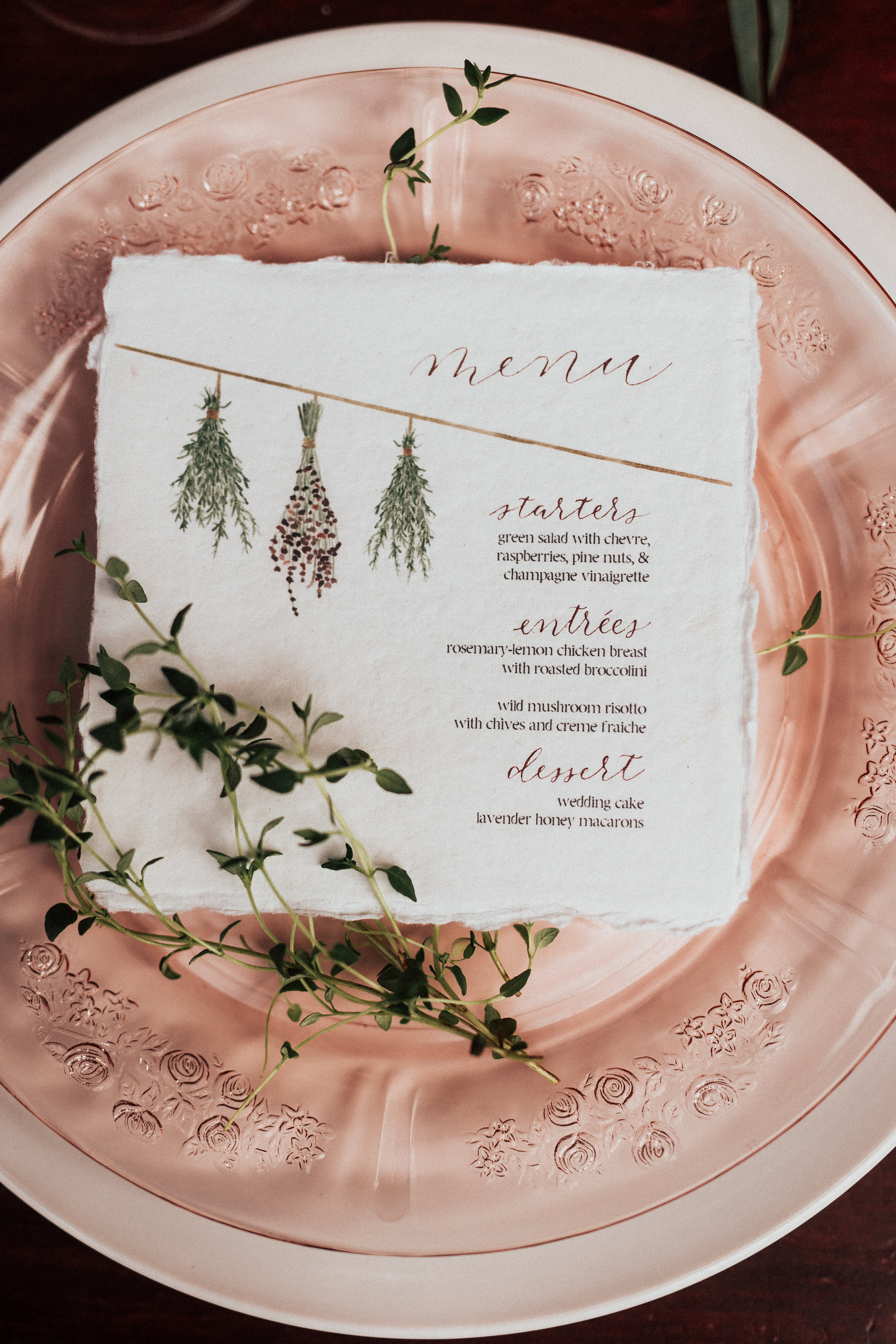 (Photo credits at bottom)
Katie Koch of Flower Mama | Farmer-Florist | Davis, CA
How did you get into flower farming? And how many acres do you farm? — It happened very organically. I grew up gardening with my mom, so I've always had the love for growing plants and specifically flowers. I traveled from WI to CA for a summer research job with UC Davis after college and never went back home. I worked on an organic vegetable farm in Winters for two summers and fell in love with farming. I had this ah-hah moment that I could farm flowers and potentially make a living doing so! I now farm 1/3rd of an acre through high intensity, no-till, farming methods.
How would you describe your arranging style? — My arrangements look like the garden. They are lush and full of texture. I love using a variety of seasonal flowers and will often include interesting grasses, berries, and seed pods to bring wonder and movement into the arrangement.
What do you love most about the wedding industry? — Well, I can't say I love the "industry" per-say, but what I love most about weddings is the underlying love and devotion between two people. I love witnessing the support of family and friends coming together to weave and anchor in the incredible love that the couple shares. It truly radiates, and flowers have a way of contributing to that. I always feel honored to bring my flowers to a couple's ceremony and celebration.
Favorite place to adventure? — Mount Shasta!
Charissa Cooper | Photographer | Northern CA
How did you get into wedding photography and why? — I was always that girl with a camera. I did friends' senior photos and family shoots every now and then just for friends. At the start of 2017 I decided to buy a nicer camera and try and actually turn my hobby into a business and it just took off from there! My business really grew from Instagram and as much as I have a love/hate relationship with that little app, I wouldn't be where I am today with my business without it!
Where has your favorite place to shoot been? — This is a hard one! I don't think I have one favorite place because everywhere is so different. I do LOVE to shoot inside couple's homes though. There is something SO special about being invited into someone's safe space and getting to photograph the intimacy of their relationship in their own home. People are in their zone so they are more relaxed and comfortable being themselves.
What do you love most about the wedding industry? — The wedding industry is full of creatives who think a lot like me! It's so fun collaborating with other vendors and designers and watching a creative vision come to life. I've gotten to know so many wedding photographers who genuinely encourage and support me and my business. I love that people can life each other up instead of being in competition.
Your most thrilling adventure — My most thrilling adventure was living in South Africa for four months! I would love to go back one day and live there again for a year or two. While I was there I bungee jumped off the highest bungee bridge in the world (over 700 feet!!) and went in the ocean in a cage surrounded by great white sharks. For some reason traveling made me feel invincible and fearless and it was the best feeling ever
Nina Umont of Sandelin Designs | Calligrapher | SF Bay Area, CA
How did you get into calligraphy? — I first got into calligraphy while in grad school in Montreal -- I was in desperate need of a hobby, and was itching to get back into art! I had wanted to be an artist (/ writer/ kitty cat) growing up, and realized that I was halfway through grad school with no creative outlet and no real passion in my life. Calligraphy was a great return to art for me, requiring relatively few supplies and no instruction -- so I thought. (Cut to me writing my first words and being frustrated that they weren't immediately perfect... *eyeroll*.) I was able to get a feel for the tools and practice on my own, and then take a workshop and really fine tune my technique and have my burning questions answered.
What do you love most about what you do? — I love creating for a living! And using the word 'creating' not in the context of 'create new spreadsheet' in Excel... hahaha (yes, I worked as a data analyst until I went full time with calligraphy in May 2017). The best part of my job is having someone tell me they trust me, and let me run wild with their project. Oh, and I love working for myself! I am far from the world's best boss, and I make myself work crazy hours (goodbye, nights and weekends), but the old adage of when you love what you're doing it doesn't feel like work -- well, I can attest to that. Who knew I would have become such a workaholic?
What would you say to someone just beginning their calligraphy journey? — Be patient with yourself! It takes a lot of time and energy to get good form and technique. I'd recommend dating your practice pages so you can look back on your progress and surprise yourself at how far you've come!
If you could travel anywhere in the world, where would you go? — I'm dying to take a solo trip later this year, actually, and I have my sights set on Scandinavia. We can trace my heritage back to Lund, Sweden -- and how cool would it be to go to the hometown of the O.G. Nina Sandelin, my Swedish namesake?!
Abby Clayden | Photographer | Santa Cruz, CA
How did you get into photography? And what do you love most about it? — I fell in love with photography when I was 14 years old. I would dress my friends up and we would frolic in the fields behind my house. It wasn't until Summer of 2017 when I started taking it more seriously and decided to turn my passion into a business. I love capturing those raw, candid, intimate moments between people.
Where has your favorite place to shoot been and why? — My favorite place to shoot is a secret beach up North, past Davenport. There is an adorable wooden path, lots of plants and a huge beach which is normally deserted! Although its a 30 minute trip from Santa Cruz, and you don't get cell service, it's ideal, and my go to.
List 5 words that best describe yourself — Genuine, forgiving, gentle, creative & free spirited.
Your latest, and greatest adventure! — Latest and greatest adventure would be driving down to Joshua Tree with my boyfriend JP. It was our first time there and we got to drive down in his new van!. The wind was wild that night, and surprisingly chilly, so being able to sleep inside of the van in a real bed felt pretty luxurious.
Stay fierce + wild ladies.
| Wilder Events Co. |
—
(Cover photo by Charissa Cooper Photography)
(Gallery [from left to right]: Florals by Flower Mama, Photography by Charissa Cooper Photography; Calligraphy by Sandelin Designs, Photography by Seth & Kaiti Photography; Photography by Abby Clayden Photography; Photography by Charissa Cooper Photography; Calligraphy by Sandelin Designs, Photography by Seth & Kaiti Photography; Florals by Flower Mama, Photography by Charissa Cooper Photography; Photography by Abby Clayden Photography)
[Put together by Lexi Fujii of Wilder Events Co.]